Educated voting is the best way to exercise citizenship
Dear Readers and Voters,
This midterm election, we produced a voter guide to help our readers vote in Philadelphia. We interviewed almost every candidate on the ballot, so the information and points of view are authentic to each of them.
As journalists and a hyperlocal news source, it's part of our mission to make sure our readers have access to tools and information to make informed decisions in our democracy.
To make sure we focused on issues people in our community care about, we created an online survey anyone could answer. We asked what readers are concerned about, what they'd want to ask specific candidates and anything they might want to know about voting. This didn't just inform our process — it directly impacted our coverage. Before today, we've written stories inspired by this survey, like one explaining the voter registration process or the efforts by different polling places near Temple University's Main Campus ahead of the election for voter turnout.
As a result of reader engagement, we now have this eight-page voter guide. It includes what each candidate on the ballot thinks of the various issues you told us were the most important. We also have a page dedicated to describing your rights when you arrive at the polls.
We have an online version of this insert that contains links to more information, so you can learn even more ahead of Nov. 6. Leading up to the election, and on voting day, The Temple News will have all our social media DMs open, and either myself or another member of our staff will be available to help answer any questions you have about the elections.
Now go out and vote!
Julie Christie
Digital Managing Editor
---
Jump to different sections of the guide:
In February, the Pennsylvania Supreme Court redrew the state's congressional districts. Depending if you live east or west of Broad Street, you have different candidates for Congress.
This year, both the 2nd and 3rd congressional districts, which include all of North Philadelphia, are up for election. The 3rd district candidates are Dwight Evans and Bryan Leib, and the 2nd district candidates are Brendan Boyle and David Torres.
The ballot question
City Council passed a bill on Sept. 13 to add a ballot question that, if approved, would allow the city to borrow up to $181 million to fund transit, parks and municipal buildings. If the question receives enough "yes" responses, the city could borrow the money from any bank or other appropriate institution.
In the 2016 general election, Philadelphia asked voters an almost identical question — except that value was for $184 million, not $181 million, which they passed. The funds would be divided just about the same way as they were in 2016, with nearly 57 percent of the money going to municipal buildings.
On the issues: U.S. Senate candidates
BOB CASEYIncumbent — 
Casey supports green energy and a U.S.-led global climate protection initiative. He also supports increased border security but doesn't think a policy to deport undocumented immigrants is viable. He wants to create a path to citizenship for law-abiding immigrants. In 2014, Casey pushed a Senate bill that would allow students to refinance their federal loan debts at a lower interest rate. He also supports the Affordable Care Act and prioritizes expanding health care access and sustaining Medicare funding.
LOU BARLETTARepresentative for the 11th Congressional District — 
Barletta wants to focus on Medicare for seniors, and wants to allow people to search for health care in different states. Barletta wants to reduce the federal government's oversight of higher education. He also wanted to see President Donald Trump's immigration reform bill pass through Congress. As mayor of Hazleton, Pennsylvania, Barletta signed a law that penalizes employers for hiring "illegal aliens," and continues to stand by the legislation. He supported Trump's move to pull out of the Paris climate agreement.
DALE KERNS — 
Kerns is "for immigration" and would like to see more people become citizens through a simpler process. He also said he wants to abolish the Department of Education and "get [the federal government] out of the business of loaning money to students." Kerns believes health care should be controlled by the individual to make providers and insurance companies compete for more affordable prices. Kerns' platform doesn't include anything about environmental issues.
NEAL GALE — 
Gale's platform emphasizes climate change. He believes the energy industry should turn toward renewable sources, which would create jobs with longevity. He also believes immigration is too politicized and wants policies that both regulate who can come into the country and "state the value" immigrants bring to the U.S. Gale views Medicare as a basic right and thinks health care should go to a single-payer model. He wants to redirect some military funding toward education.
Senate campaign spending
Congressional Representatives take on issues
2nd Congressional District
BRENDAN BOYLE — 
Boyle supports medical service partnerships — like more than $1 million in federal grants he worked to get the Fox Chase Cancer Center — in underserved neighborhoods.
DAVID TORRES —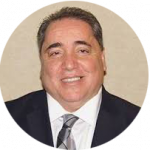 Torres is primarily concerned with providing affordable health care for the elderly.
3rd Congressional District
DWIGHT EVANS — 
Evans supports affordable health care and voted against Trump's rollback of the Affordable Care Act, which he thinks would take away health insurance from those who need it most.
BRYAN LEIB — 
Leib doesn't support universal health care and would like to see government get out of individual health decisions to "let private industry grow and thrive," he said.
2nd Congressional District
BRENDAN BOYLE — 
Boyle would like the Environmental Protection Agency to re-initiate Obama-era clean air and water policies, which regulate air and water pollution, and re-enter a United Nations agreement to reduce the effects of climate change.
DAVID TORRES —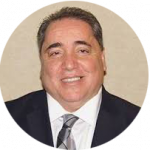 Torres said solar energy is the future of job growth in the city and country. He believes opportunities will open for companies and trade workers through energy innovation.
3rd Congressional District
DWIGHT EVANS — 
Evans believes public policy directly affects the environment. In Congress, he supported bills to reduce carbon emissions and make metro area transit systems more environmentally friendly.
BRYAN LEIB — 
Leib said the country should take steps to increase energy efficient infrastructure and use more nuclear, wind and solar energy.
Infrastructure improvements
2nd Congressional District
BRENDAN BOYLE — 
Boyle believes infrastructure improvements should include technological innovation. He co-chairs Congress' Blue Collar Caucus, a Democratic effort to engage working-class voters.
DAVID TORRES —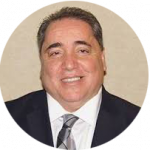 Torres believes funding for Amtrak improvements should be on the same page with the city's transit needs.
3rd Congressional District
DWIGHT EVANS — 
Evans believes Congress should work on environmentally sustainable transit to provide jobs rather than fund highway expansion.
BRYAN LEIB — 
While Leib said he would "advocate for any type of infrastructure spending whatsoever," he also wants to focus on school infrastructure in Philadelphia.
Governor candidates take on issues
On the issues: Race for the 181st District
Kenyatta wants to take on Temple as an alum and North Philly native
North Philadelphia native Malcolm Kenyatta started his service career when he was 11 and ran for a junior block captain position near 11th and Woodstock streets.
Kenyatta is running to fill the seat of long-time State Rep. Curtis Thomas, who is Kenyatta's cousin. Thomas announced he'd retire in early April and immediately endorsed Kenyatta, who defeated four other Democratic candidates in the May primaries. That win made Kenyatta the state's first openly gay person of color to win a state House primary in Pennsylvania.
Kenyatta, a 2012 public communication alumnus, previously held a position in Philadelphia's Chamber of Commerce, where he led the chamber's diversity initiatives.
On the stadium
Kenyatta said he opposes Temple's proposed on-campus stadium, which might not happen for several years, as the university plans to return to talks with the Eagles. Temple will continue to pursue a special services district near Main Campus.
"[The special services district] is something that needed to be done a long time ago," Kenyatta said. "The mutual trust, mutual respect and doing things as a good neighbor, not because you're going to get something in return. But because it's the neighborly thing to do."
Addiction crisis
In the four ZIP codes included in the 181st district, there were 127 overdose deaths in 2017, according to data from the Medical Examiner's Office.
"We need to look at this … and deal with the substance abuse problem as what it is: a medical issue," Kenyatta said, adding the Pennsylvania prison system is the biggest treatment provider to people struggling with addiction.
"At this point, we have criminalized folks that are struggling and not gotten them the help that they need," he added.
Kenyatta wants to make sure that responses to addiction include resources for people who are addicted to substances other than opioids.
Minimum wage
Kenyatta aims to raise the state's minimum wage and include increases for cost of living.
"$7.25 is a starvation level wage…you cannot raise a family on $14 to $15,000 a year," he said.
Kenyatta believes the minimum wage needs to increase to $15 per hour because people can't access resources like education if they're working two to three jobs at a time.
"We need to be preparing our kids to pursue their dreams and to do all that they want to do," Kenyatta said. "But you can't do that if parents and families are struggling paycheck to paycheck."
Milton Street focuses on party to achieve political goals
Milton Street entered this year's 181st District race on the Republican ticket, yet another party switch for the long-time politician and activist. Street has already served as the 181st District representative, but as a Democrat in 1978. He then moved to the state Senate in 1980 as a Democrat. After being elected, he switched parties to Republican and joined the majority in the state House.
"We don't have anybody in the majority from the inner cities," Street said.
He added that he switches parties to align with the majority party because he believes "the minority get their say, but the majority get their way."
Street is the brother of former Philadelphia Mayor and current political science professor John Street. Milton Street is also known for his push to legalize video betting terminals, which he believes will be able to fund schools and replace the city's sugary drink tax.
On the stadium
Milton Street doesn't see the proposed on-campus stadium as something the university could feasibly fit in a residential part of North Philadelphia.
"Well, the stadium itself it's just a 'no' for me, it's like trying to put a 25 pound in a five-pound bag," he said. "It's just not enough room in the inner city for traffic problems. What do you do when you want to try to bring [35,000] people into a stadium and you and your main corridor's Broad Street?"
Milton Street added he's "for football" and he believes the athletic program helps Temple, but he doesn't have any alternatives to help Temple come up with an alternative place to play.
Addiction crisis
Milton Street views the addiction crisis as a mental health issue and believes it should be easier for family members to take power of attorney for a person suffering from addiction.
"I don't like to take the power of choice from anybody, but I think there's got to be a standard where we can measure one's ability to process and to make rational decisions and turn the power that power of authority over to a loved one that's going to function in our best interest in terms of the drug use," he said.
However, he doesn't support Philadelphia's overdose prevention site, which aims to provide overdose prevention and treatment services and a safe place for people to use drugs under medical supervision.
Minimum wage
Milton Street supports a $15 minimum wage but also wants to explore a $10 minimum wage with health care benefits.
"One of the things about the minimum wage is you can raise it to $15, now $17, now $18, whatever you want, they're going to pass it on to the public," he said. "I always try to balance, 'What will be the best approach?'"
North Philadelphia polling places
Voting rights and polling place rules
First-time voters, or those voting for the first time in a new precinct, need to bring an ID, but a photo ID isn't required. Non-photo IDs need to include your name and address.
If your name doesn't appear in the poll book, the poll workers should contact the County Board of Elections to correct any mistakes. You have the right to a provisional ballot if you believe you should be listed at that precinct.
If at least half of the machines in your polling place are broken, you can cast an emergency paper ballot. If the paper ballot isn't offered, you can ask for one.
If your identity or address is challenged, you can vote by signing a challenge affidavit and providing a witness who is a registered voter in your precinct to vouch for you. If you can't produce a witness, you have the right to a provisional ballot.
You have the right to literacy and foreign language assistance without an "assistance permitted" designation in the poll book. You also have the right to refuse assistance.
People who have misdemeanor or felony convictions are allowed to vote if they are out of jail or prison. If you're on house arrest, you can vote with an absentee ballot. You can also vote if you're on probation or parole.
You can report intimidation, harassment or discriminatory conduct to the Department of State at 1-877-868-3772.
You are technically allowed to take photos of yourself voting, however, you shouldn't post them on social media until after you've left the building.
The polls close at 8 p.m. but if you're in line by then, you have the right to cast your vote. Do not get out of line if this happens.
---
Download the voter guide to print
Contributors can be reached at news@temple-news.com
Words: Julie Christie, Greta Anderson
Reporting: Greta Anderson, Lindsay Bowen, Julie Christie
Photo: Luke Smith and Jamie Cottrell, all other photos via candidates
Graphics and Illustrations: Myra Mirza, Ian Walker, Claire Halloran
Web Page produced by Julie Christie.
Editor's Note: Deputy City Editor Will Bleier is an organizing fellow for the Pennsylvania Democratic Party. He took no part in the editing or reporting of this project. Deputy Campus Editor Alyssa Biederman previously canvassed for the Pennsylvania Democratic Party. She took no part in the editing or reporting of this project.
First published on Oct. 30, 2018.