Temple University is considering reprimanding Marc Lamont Hill, the media studies and production and urban education professor whose anti-Israel, pro-Palestine remarks in a United Nations speech spurred a national controversy.
In his speech last week, Hill used the phrase "free Palestine from the river to the sea," a slogan used by Palestinian solidarity movements and sometimes by the Islamic extremist and Palestinian nationalist group Hamas.
Jewish groups across the country said through this phrase, Hill was anti-Semitic and that he was suggesting the destruction of Israel, which Hill has refuted.
Board of Trustees Chairman Patrick O'Connor requested Temple's legal department determine if it can reprimand Hill, wrote Cornelius Pratt, the president of the Temple Faculty Senate, in an email to The Temple News. Temple declined to comment multiple times on its considerations of Hill's employment.
As of now, Hill is still a tenured professor. CNN has suspended his contract. With tens of thousands of tweets sent about the controversy, people across the country and on Main Campus have weighed in. Some are calling for Temple to take a stand for academic freedom. Others are calling for the university to stand up to hate — and fire him.
With the world's eyes on Temple's next move, here's what happened — and what could happen next.
Trustee Steve Charles could not be reached for comment.
O'Connor could not be reached for comment.
Gregory Anderson, the dean of the College of Education, is traveling and could not be immediately reached for comment.
David Boardman, the dean of the Klein College of Media and Communication, declined to comment on Hill's remarks and where the professor stands with the university. University spokesman Brandon Lausch declined to comment about Hill's employment.
---
Navigate this story
Hill apologized for the reaction his remarks provoked in an open letter to the Temple community in The Temple News on Saturday. In the letter, Hill defended his political stance — which is for a free state for the Palestinian people — and said his comments were not intended to advocate harm against Israeli Jews.
"I believed that these demands sufficiently reflected my belief in radical political reform within Israel, not a desire for its destruction," Hill wrote. "Clearly, they did not."
"Everyone deserves to live with peace, safety, and security," he continued. "My vision of justice for Palestinians absolutely does not come at the expense of justice for Jews anywhere in the world."
Experts weigh in on the Israeli-Palestinian Conflict
By Alyssa Biederman
In his speech on the U.N.'s International Day of Solidarity with the Palestinian People, Hill said the state of Israel is committing injustices against Palestinians and called to "free Palestine from the river to the sea." These injustices are the Israeli government's actions toward Palestinian protesters in the Gaza Strip, which include imprisoning, injuring or killing protesters.
In an effort to make amends at Temple, Hill said in his open letter that he wants to engage in "healthy public and private dialogues" with university administrators, students and community groups about their differences in opinion.
Hill, a 2000 alumnus and Germantown native, began teaching at Temple in 2005 as an education professor. He left the university for several years and returned in 2017, after being named the first endowed Steve Charles Chair in Media, Cities and Solutions at the Lew Klein College of Media and Communication and also teaches in the urban education program in the College of Education.
On Friday, O'Connor criticized Hill's remarks, calling them "lamentable" and "disgusting," the Inquirer reported. Some at the university wanted to fire Hill right away and are looking into reprimanding him, O'Connor said.
"Free speech is one thing. Hate speech is entirely different," O'Connor told the Inquirer.
The United States Supreme Court held up protections of hate and disparaging speech against a racial or ethnic group under the First Amendment's free speech clause in the 2017 decision in Matal v. Tam. Hate speech is also defended in other Supreme Court decisions, argued Associate Justice Samuel Alito.
"Speech that demeans on the basis of race, ethnicity, gender, religion, age, disability, or any other similar ground is hateful; but the proudest boast of our free speech jurisprudence is that we protect the freedom to express 'the thought that we hate,'" Alito wrote in the Supreme Court's unanimous decision.
Hill is a tenured faculty member, according to the Temple Association of University Professionals. This gives Hill enhanced academic freedom and protection from discipline by the university, said Steven Newman, TAUP's president.
No formal proceedings to take action against Hill have been initiated as of Monday, but O'Connor's comment suggest officials are posturing to do so, Newman said. Under the legally binding 2014-18 faculty contract, there is a specific investigation and hearing process the university must conduct with tenured faculty members.
In an email to the Temple community on Friday, President Richard Englert affirmed that Hill's comments, while protected under the First Amendment, did not reflect the views of the university, which condemns anti-Semitic and racist language.
"The university, in the best interest of its community, will take necessary and proper action to protect these values when they are threatened," he continued. "At the same time, we pride ourselves on our diversity, in all its forms. We will always be a place where divergent points of view will find a home. These are the values the Temple community embraces."
TAUP released a statement on Saturday criticizing O'Connor's comments and Englert's failure to mention Hill's academic freedom protections in his Friday message. The statement was intended to remind O'Connor of the procedure the university must follow to reprimand Hill, Newman said.
Temple students react to Marc Lamont Hill's anti-Israel, pro-Palestine UN speech
By Will Bleier
Per his university contract, Hill has the First Amendment rights of a private citizen when speaking publicly. As a tenured professor, he has even greater protections for academic freedom than other faculty, said Jennie Shanker, the vice president of TAUP.
Hill can only be removed from his position or reprimanded for "just cause," which includes "dereliction of duties, professional incompetence, grave misconduct or academic dishonesty or continued patterns of misconduct in cases of dismissal."
If just cause is found, under the current contract, the university may issue a letter of reprimand, make a professor ineligible for sabbatical and "professional development funds," or may suspend a professor without pay for varying lengths of time.
"They have rights to speech that, it's controversial, because that's a necessity in order for us to move forward as a culture, both in the arts in the sciences and all of our fields," Shanker told The Temple News. "Oftentimes new territory, new knowledge, might contradict things that people hold dear. And in academia, we have to value that work and those voices."
Hillel at Temple encourages university officials to "review the potential impact Professor Hill's comments may have on Jewish students on campus," Rabbi Daniel Levitt, the executive director of the on-campus Jewish organization.
"We stand ready to engage in dialogue and discussion to ensure that students are provided with a complete understanding of these complex and challenging issues," Levitt added.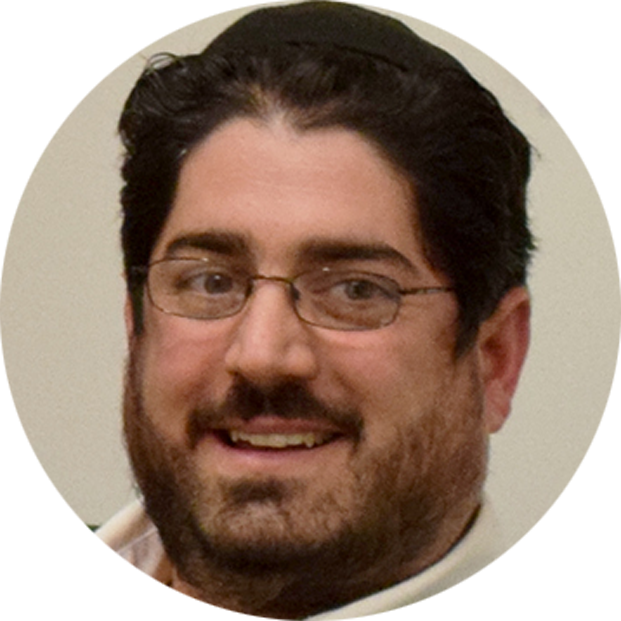 Rabbi Daniel Levitt
Executive Director of Hillel
"While I agree that not all criticism of Israel can and should be considered anti-semitism, I would be interested in knowing if in his mind it is possible for criticism of Israel to cross the line into anti-semitism and what that line is."
Lila Corwin Berman
Jewish Studies professor and the director of the Feinstein Center for American Jewish History
"I think that we should listen to how he explains what he meant. He's explained it in a way that makes clear that he did not have the intention, or does not have the intention, of being anti-Semitic."
Richard Englert
Temple University President
"Professor Hill's right to express his opinion is protected by the Constitution to the same extent as any other private citizen."
In May, The Temple News reported that a social media account registered to the Temple email address of Klein professor Francesca Viola posted anti-Muslim and anti-immigrant comments on alt-right and national news sites.
The account called Muslim people "scum" and posted "They hate us. Get rid of them," on an article on The Gateway Pundit. Viola admitted to writing some of the comments, but denied using the derogatory terms about Muslims, Klein College Dean David Boardman wrote in a statement at the time.
"We are troubled by the content of some of the other cited posts but acknowledge that those in the Temple community are entitled to exercise free speech within constitutional parameters," Boardman wrote.
Viola remained a journalism professor in Klein for the Fall 2018 semester.
Journalism professor Lori Tharps, who has been at the university since 2009, said she is confused about the strength of Englert's statement and O'Connor's comments on Hill.
"I'm particularly confused by the response of Temple administration given how many people, particularly in the recent past from our own journalism department, have also been caught spewing language that is offensive to multiple people, without the same level of outrage," she said.
Some contend whether Hill's remarks were anti-Semitic, or hate speech.
Several national Jewish advocacy groups praised CNN for firing Hill as a contributor to the news organization on Thursday. Then, they called on Temple to follow suit.
Jewish groups, like the National Council of Young Israel, B'nai B'rith International and the Anti-Defamation League, criticized Hill for not referencing the violent attacks the Palestinian government has launched against Israel, and for not calling for peace, or a "two-state solution," which promotes ceasefire and coexistence of the two sides.
Other Jewish groups said the language in Hill's speech was anti-Semitic and similar to language used by Hamas. They said Hill called for the destruction of Israel.
The NCYI called on Temple again on Friday to fire Hill. The organization of 25,000 Jewish families and 135 synagogues in the United States, Canada and Israel wrote in a statement to The Temple News that Hill invoked violence against the Israeli state and has a history of making anti-Semitic comments.
"The reality is that Dr. Hill is a member of Temple's faculty, and he, therefore, does indeed represent Temple as a result, despite the university's perplexing assertions to the contrary," wrote Aaron Troodler, an NCYI spokesperson.
"If he is a Temple professor, his hate-filled diatribe is a reflection of the university, and the administration should do the right thing by severing its ties with him," he added. B'nai B'rith International, a human rights and Israel advocacy group, echoed this notion.
Hundreds of pro-Palestine organizations, including several chapters of Students for Justice in Palestine, university professors and more than 400 students nationwide signed a letter criticizing Englert's message to the Temple community and calling CNN's decision "unjust."
"We cannot pretend that painting Hill as a threat that Temple University must remove is fueled by anything other than racism," the letter reads. "Policing black voices in academia and in public spaces is part of a much larger history of anti-Blackness."
"CNN and Temple University should have celebrated Hill's call for justice and equality, but instead used it as an opportunity to silence and intimidate those who criticise the state of Israel," the letter continues. "The racist nature of this incident should not be overlooked nor can it be excused."
Nine members of the Temple community signed the letter as of Tuesday.
Another letter by the Scholars for Black Lives, a nationwide collective for improving African-Americans' material conditions, voiced its support for Hill and academic freedom. The letter condemned O'Connor's comments. Eleven members of the Temple community signed the letter.
"Indeed, Dr. Hill's speech before the United Nations regarding Palestinian freedom demonstrates critical judgment and his independent search for truth," the letter reads. "Therefore, instead of distancing itself from Dr. Hill, Temple University should embrace and applaud him for courageously exemplifying its espoused ideals."
Hill's apology should be believed, said Lila Corwin Berman, a Jewish studies professor and the director of the Feinstein Center for American Jewish History in the College of Liberal Arts. She said Hill did not use the "river to the sea" phrase in an anti-Semitic way.
"It certainly is a phrase that has been used by groups that have anti-Semitism as part of their agenda," Berman said. "I don't think there is a dispute about that. The question as to whether Hill intended it to be an anti-Semitic statement, I think he has answered."
Student org celebrates Hanukkah days after Hill's comments
By Grace Shallow
"I don't know why he chose that phrase, what it means to him or what it meant to him when he said it, but I think that we should listen to how he explains what he meant," she added. "He's explained it in a way that makes clear that he did not have the intention, or does not have the intention, of being anti-Semitic."
Still, any anti-Israel speech that suggests the elimination of the state of Israel can be considered anti-Semitic, Rabbi Levitt said. And the way in which Hill expressed his support of Palestine could make Jewish students feel targeted or silenced on campus or in Hill's classes.
"I would like to believe he's unaware of how his anti-Israel stance makes Jews uncomfortable," Levitt said on Friday. "But I don't think we should ignore the potential threat."
"He is a role model to many student activists, and I believe he has a responsibility to his students and this community to do better in the future," he added.
---
EDITOR'S NOTE: Greta Anderson is a current student of Lori Tharps. She did not interview Tharps for this story, Grace Shallow contributed reporting.
Words by Greta Anderson, Alyssa Biederman, Grace Shallow and Will Bleier. Colin Evans contributed reporting.
Photos by Dylan Long and Sydney Schaefer.
Graphics by Julie Christie and Myra Mirza.
Web Page produced by Julie Christie.
Illustrations by Claire Halloran.